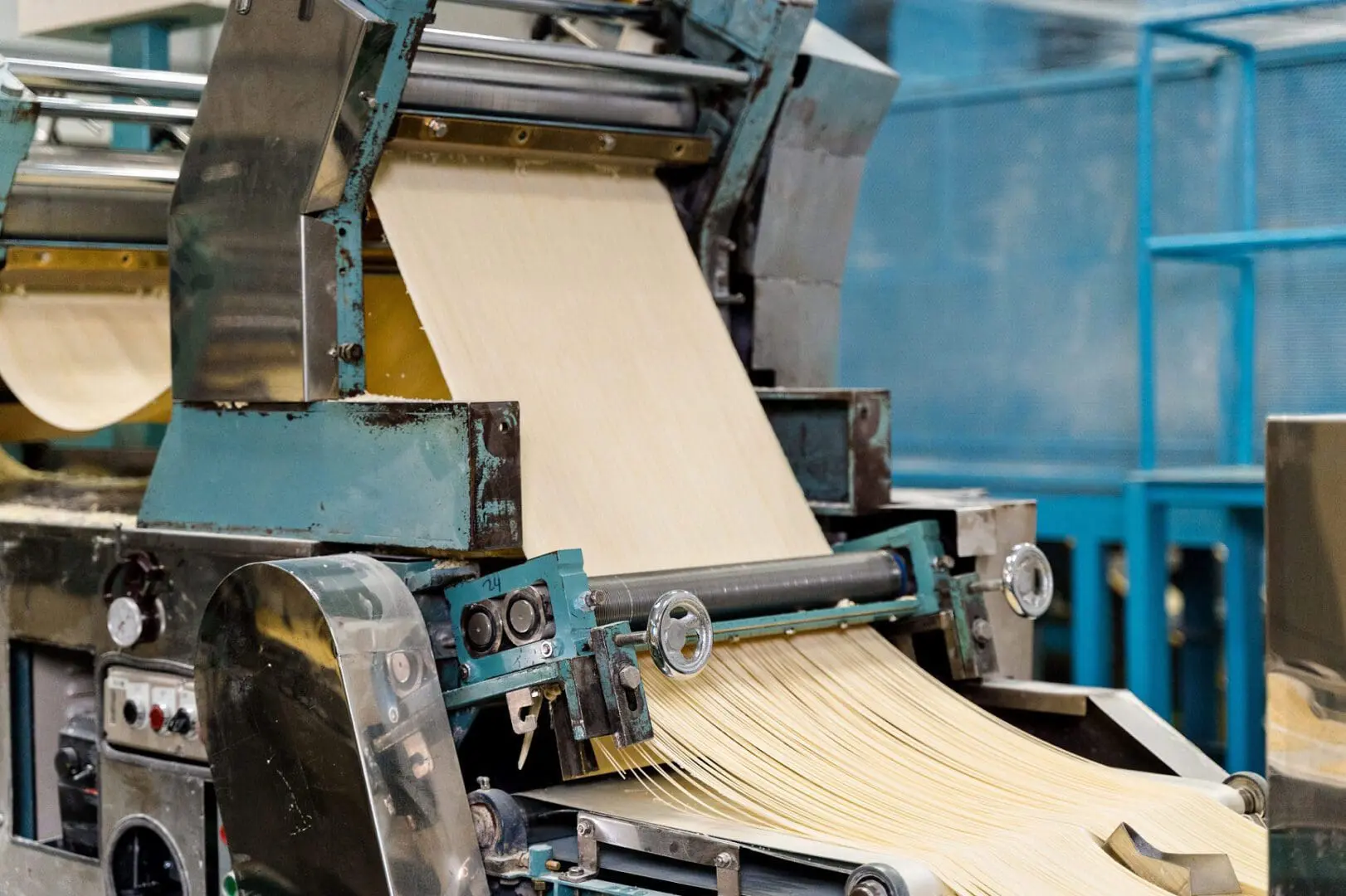 Image by ©Mora Film Co.,https://www.morafilmcompany.com/
At Myojo USA, we pride ourselves in our craftsmanship. From the noodle textures and shapes all the way to the various types of flour we choose, we carefully create specific noodles that match specific soups.

Our noodles are all about maintaining freshness and providing an authentic Japanese noodle experience for our customers. We make a conscious effort in producing noodles of high quality texture in both, retail and food services products.
We provide a wide variety of differently shaped noodles to fit different preferences–from thin to thick and straight to wavy. We also happily customize our noodles to match what our clients would like, including customizable aging processes. Our strength also comes from putting efforts into new, innovative concepts. We were the first to develop vegan kale noodles and we developed a method to take out any eggs–a common ingredient in noodles–from vegan noodles while maintaining a great taste. We are determined to continue producing high quality, tasty noodles for everyone to enjoy!
How do we make our noodles?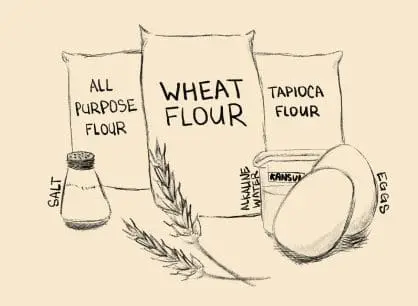 Step 1. Prep and Mix
Our basic noodles are made from 2 main ingredients: Wheat flour and water. Secondary ingredients include kansui (alkaline water), eggs, salt, and other flours. The texture and color of the noodles will vary, depending on the type of ingredients. The ingredients are mixed together and turned into sheets.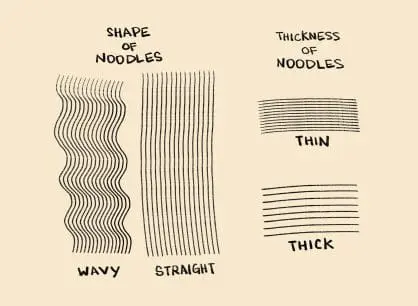 Step 2. Cut the Noodles
The sheets are cut into noodles, which can have different shapes and thicknesses. The shape of noodles are either straight or wavy, and the thickness of noodles depend on the slitter size. The bigger the slitter size, the thinner the noodles. The noodles are then sorted and organized into a single serving ball of noodles.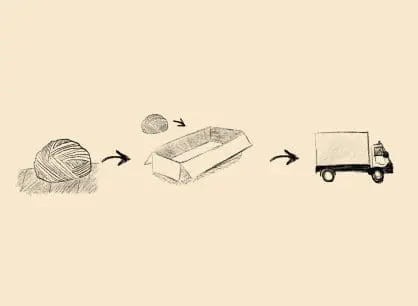 Step 3. Pack & Ship
After letting the noodles rest, the noodles are packaged and boxed (noodles are packaged individually or in bulks, depending on the items). Once the noodles are packaged and ready to go, the noodles are shipped to a distributor. During this process, the noodles are kept frozen to maintain fresh quality. Our noodles are delivered to restaurants and supermarkets in the US, Canada, and Mexico!
Types of Noodles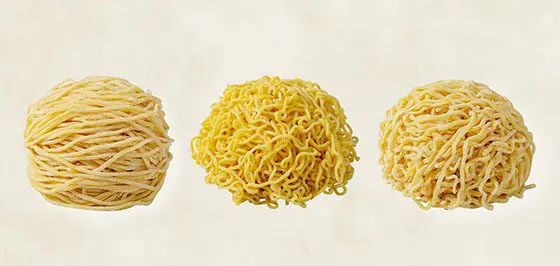 All Round Use
From tonkotsu, miso, to shoyu, we have noodles that go well with various flavors.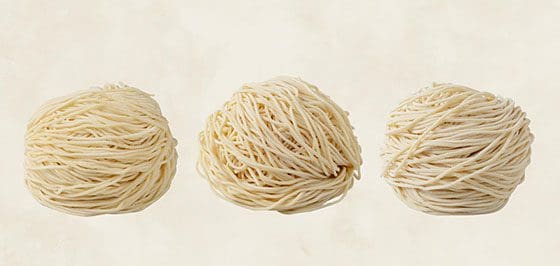 Tonkotsu
An authentic tonkotsu noodle with a chewy texture. The firm and chewy texture goes well with tonkotsu soup.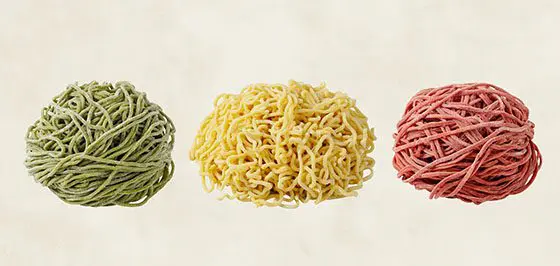 Vegan
A versatile noodle that can be used in various scenes such as tonkotsu ramen, miso ramen, shoyu ramen, and salad.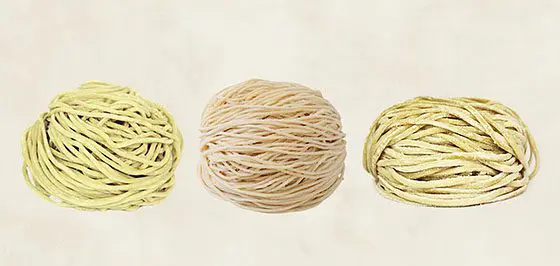 Natural
Preservative-free natural noodles that are made to support providing a safe and healthy ramen.
Shape and Thickness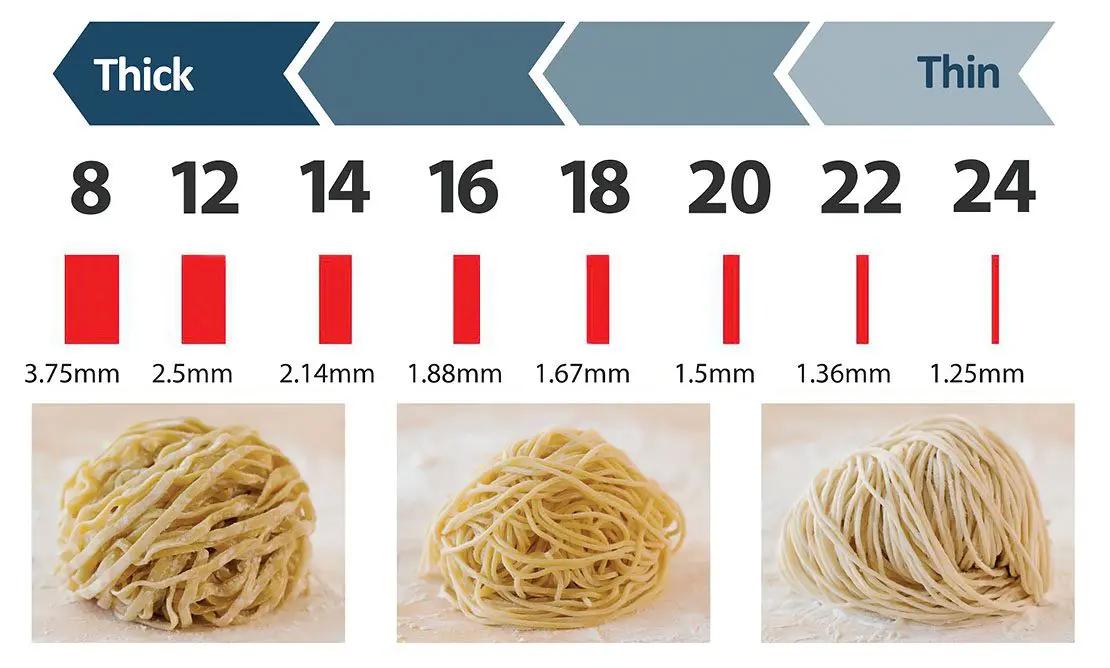 We manufacture noodles of various shapes and size according to your needs.
We carry noodles of all concepts, such as straight noodles, wavy noodles, thick noodles, and thin noodles, as well as raw materials for noodles.

Please feel free to contact us to make noodles that match your products and needs.