Predicting the next generation of ramen based on food trends for 2022? Here are some of the hottest ingredients!
Published: Sep 29, 2022/ Last Updated:Sep 29, 2022
- 10 min read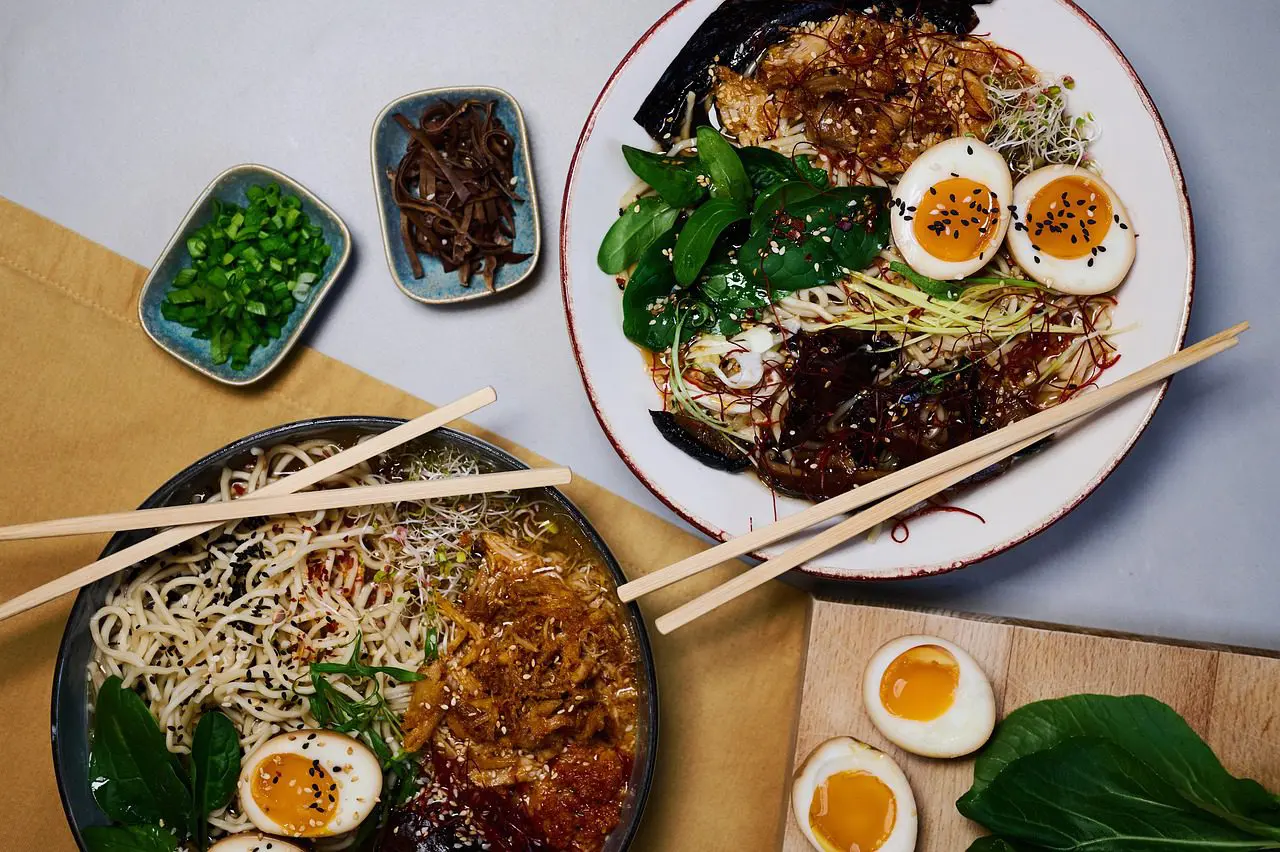 As you all know, ramen is a menu item with an infinite number of variations involving soup, noodles, and ingredients. There are many factors that play a role in the taste and style of ramen, such as historical background and location. While tonkotsu ramen is currently gaining popularity in the U.S., soy sauce ramen with a light vegetable broth, tsukemen (noodles with dipping sauce served separately), and mazemen (mixed noodles without broth) are also attracting attention among ramen fans. It is noteworthy that a new ramen boom happens when Japanese ramen is fused with different countries' cooking styles, such as the birria ramen introduced in a previous article.
The ramen trend is thus constantly in motion and, as a fan that enjoys all its many evolutions, I could not be more pleased. The situation leads me to wonder what trend will be the next ramen boom? It is near impossible to predict, but attention to current food trends in the United States may be the key to unlock what is the next ramen genre. This article is for those who are curious about ramen yet to be discovered, so please stay with us until the end!
■Food Trends Created by SNS
First, let's look at food trends circling social networking sites. With the influence of social media, it is no longer unusual for a hot new recipe to gain attention online. This will likely be the trend moving forward and may even accelerate in the future. In this section, I want to look at some of the popular recipes that have recently emerged from social networking sites, focusing on those related to ramen. The common theme is that the recipes call for ingredients easily found in your kitchen.
・TikTok Ramen
A recipe that Kylie Jenner posted on Snapchat in 2016 has lately made the rounds on TikTok. It proposes that the addition of garlic powder, butter, and eggs to instant ramen noodles makes them creamier. Recently, some people have started to use soy sauce, brown sugar, and Everything Bagel Spice as seasoning without the addition of the soup. Here is the latest TikTok Ramen that we cooked.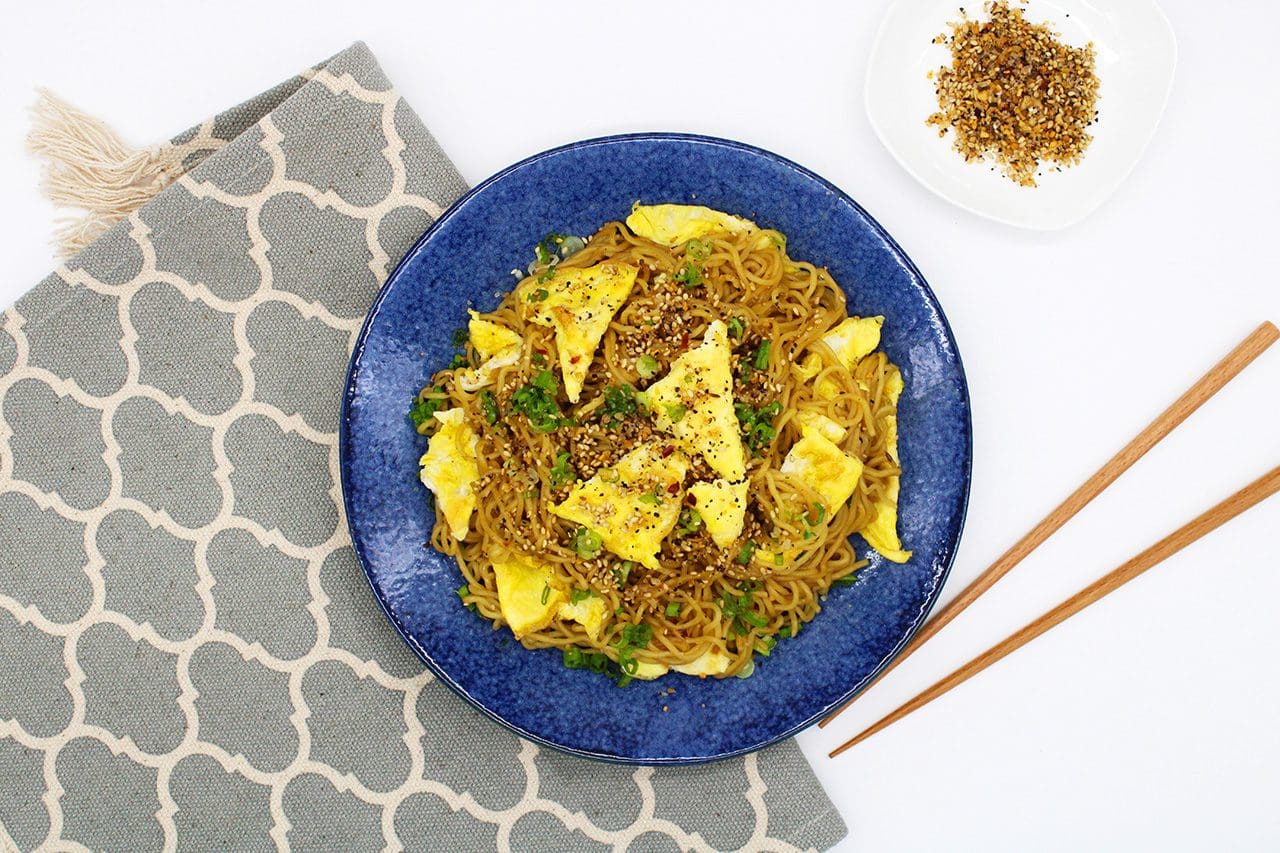 ・Mayo Ramen
This ramen hack seems to have originated in Japan and spread all over the world through TikTok and other SNS. The ingredients used are instant ramen, eggs, grated garlic, and of course mayonnaise. The secret is to use mayonnaise made by Kewpie, which uses only egg yolks in its production process, allowing for a creamier flavor.
・Cheesy Ramen
As the name implies, cheesy ramen involves adding cheese to the dish. A variation of this recipe has been common in Korean households for a long time. Today's cheesy ramen is a more advanced version of the traditional Korean one and has recently made a big splash on TikTok. The recipe typically calls for instant ramen noodles, American cheese, butter, milk, and a chili sauce such as Sriracha. Some variations opt out American cheese for Parmesan cheese. The result is a rich Alfredo meets ramen fusion that is no doubt a popular dish.
■The Influence of Trendy Ingredients on Ramen
Next, I would like to focus on trendy ingredients that consumers have shown a great deal of interest in recently. Many of these ingredients have already been incorporated into other dishes, so we'd like to imagine how they may change the flavor of ramen, as well.
・Hibiscus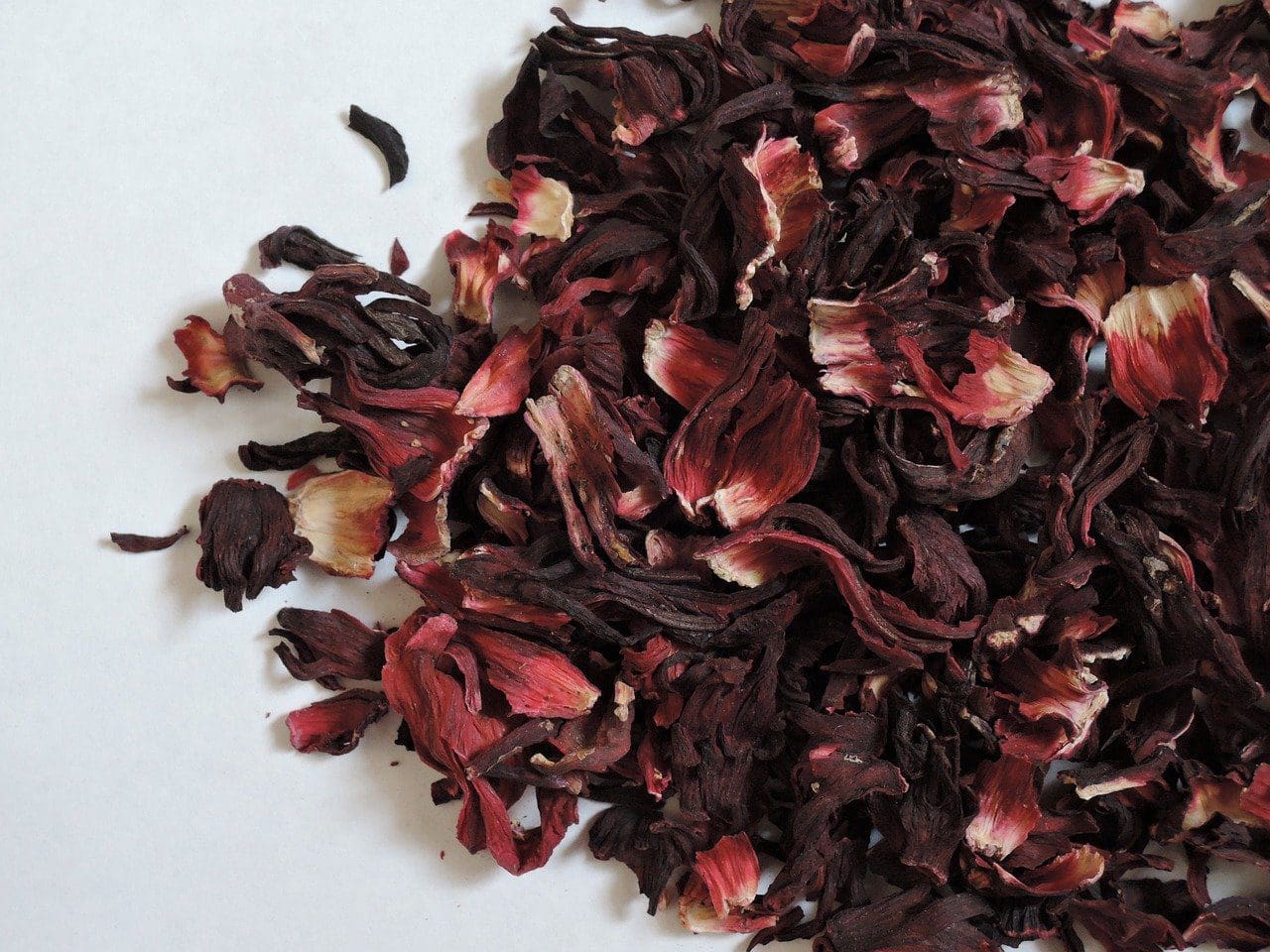 Although hibiscus flowers are generally used as a decorative element in cooking, they recently attracted attention as a food source due to their rich, nutritional content (including vitamin C). The unique fruity acidity and bright reddish-purple color are also perfect when used in a dessert sauce. But the use of hibiscus doesn't stop there. Dried hibiscus petals can be sauteed with garlic and onions to make tacos and quesadillas! It would also be interesting to arrange this hibiscus as a sauce for hiyashi chuka, which we introduced in a previous article. Perfect for summer, its moderate acidity and tropical flavor will surely bring a cooling effect to the taste buds when added to hiyashi chuka.
・Moringa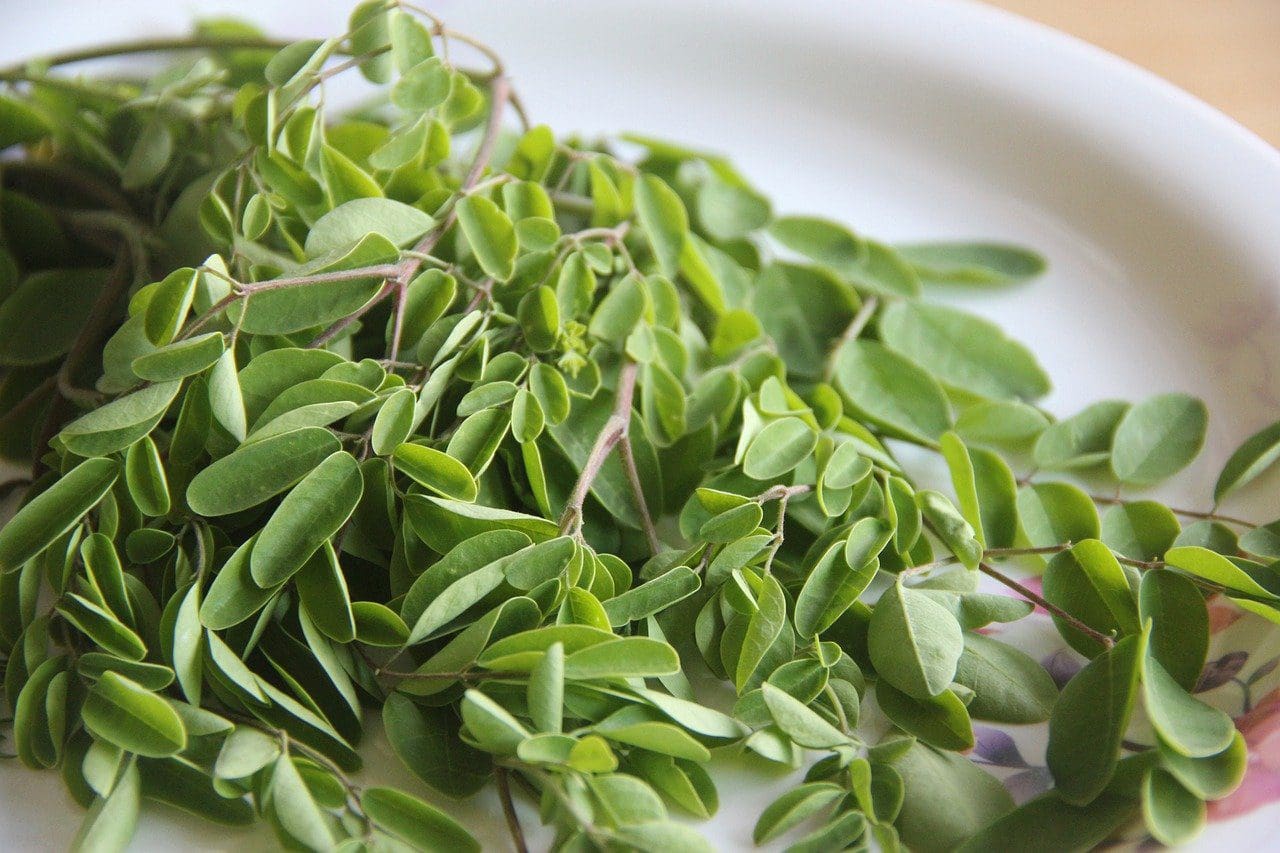 Moringa, which is consumed mainly in South Asia and Africa, is another ingredient that has attracted attention in recent years for its rich vitamin and mineral content. The edible parts are mainly the leaves and immature seed pods (called "drumsticks" because of their shape). In Europe and in the United States, it is more common to find moringa as powder. Recipes for smoothies and pancakes with moringa powder added are the most well-known. We would like to suggest kneading moringa powder into the noodle dough. Moringa powder has a flavor similar to that of matcha green tea, so it'd be interesting to see how this recipe compares to that of cha soba (soba noodle infused with green tea).
・Turmeric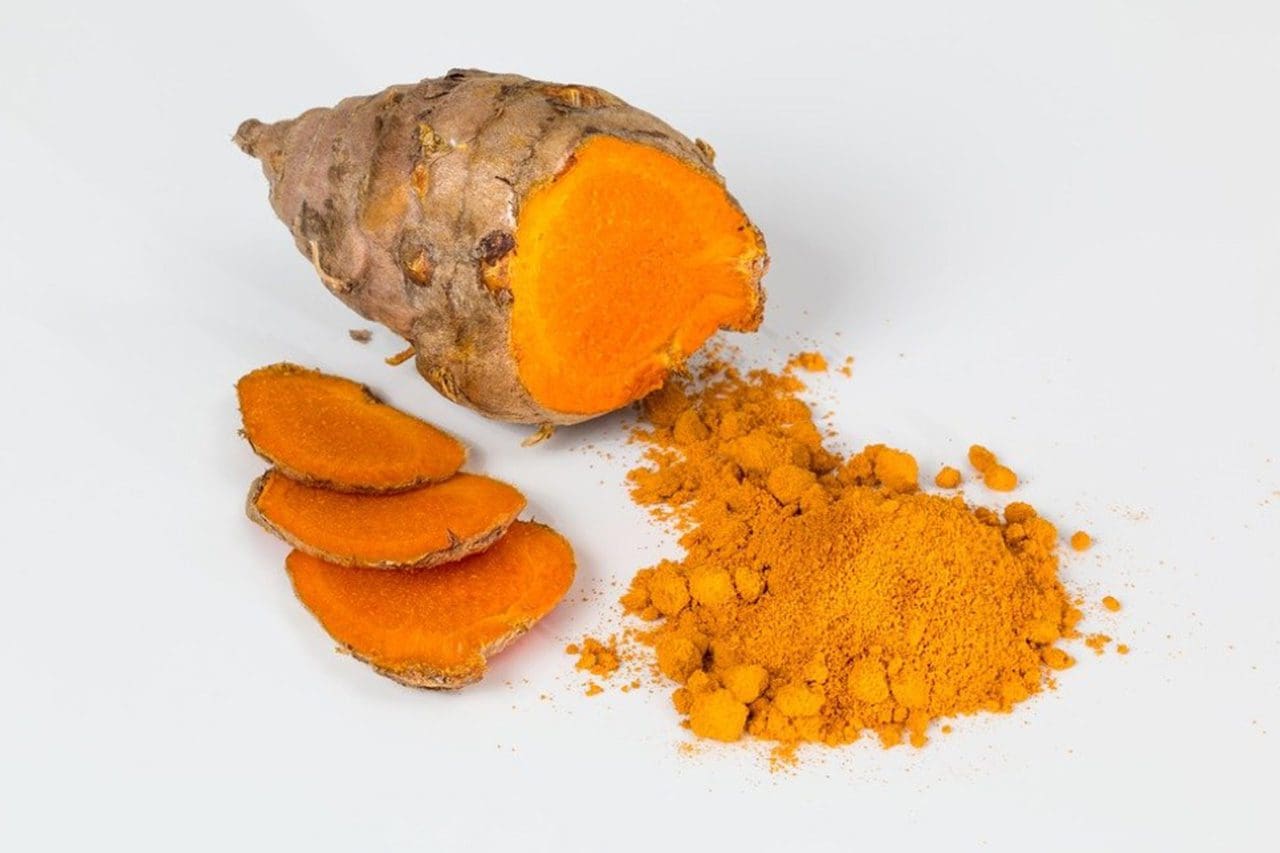 Turmeric, which is often used in Indian cuisine, has caught consumer attention for its curcumin content. Research shows that this has anti-inflammatory and antioxidant effects. In recent years, turmeric lattes (golden milk) are a hot topic. Since turmeric is often used as a spice in curry, we thought it would be a great ingredient for curry ramen. In fact, curry ramen itself is not a new recipe and has been around for some time, most notably, the curry flavor Cup Noodle that has been offered since 1973. In addition, Muroran Curry Ramen, a local ramen of Muroran City in Hokkaido, has gained popularity in Japan. We predict that Curry Ramen will attract attention in the United States in the future.
・Yuzu
Most well-known in Japan, yuzu has a flavor that is a cross between a lemon, grapefruit, and mandarin orange. In recent years, yuzu has gained popularity among Western chefs as a new citrus flavor to replace lemon. In fact, AFURI, a ramen restaurant famous for its refreshing "yuzu shio" ramen, arrived in the U.S. in 2016, and its popularity is likely to accelerate with the recent interest in the fruit. Yuzu kosho, a spicy condiment made with yuzu, originally used in nabe (Japanese hot pot dishes), is another ingredient gaining traction as a condiment for ramen. One example is the "Yuzu Kosho Ramen," a local ramen born in Oita, Kyushu, which has attracted a lot of attention in recent years.
■The Impact of the Healthy Food Boom on Ramen
When consumers purchase food, their feelings invariably oscillate between "tasty" and "healthy". But are these factors able to coincide? Yes, and many of the foods that have dominated trends in the past established their popularity because they are both "tasty" and "healthy." In this chapter, we will introduce several ingredients that are anticipated as this year's top runners in food trends by high demand from consumers. We will also discuss how these will affect ramen.
・Plant-Based Soups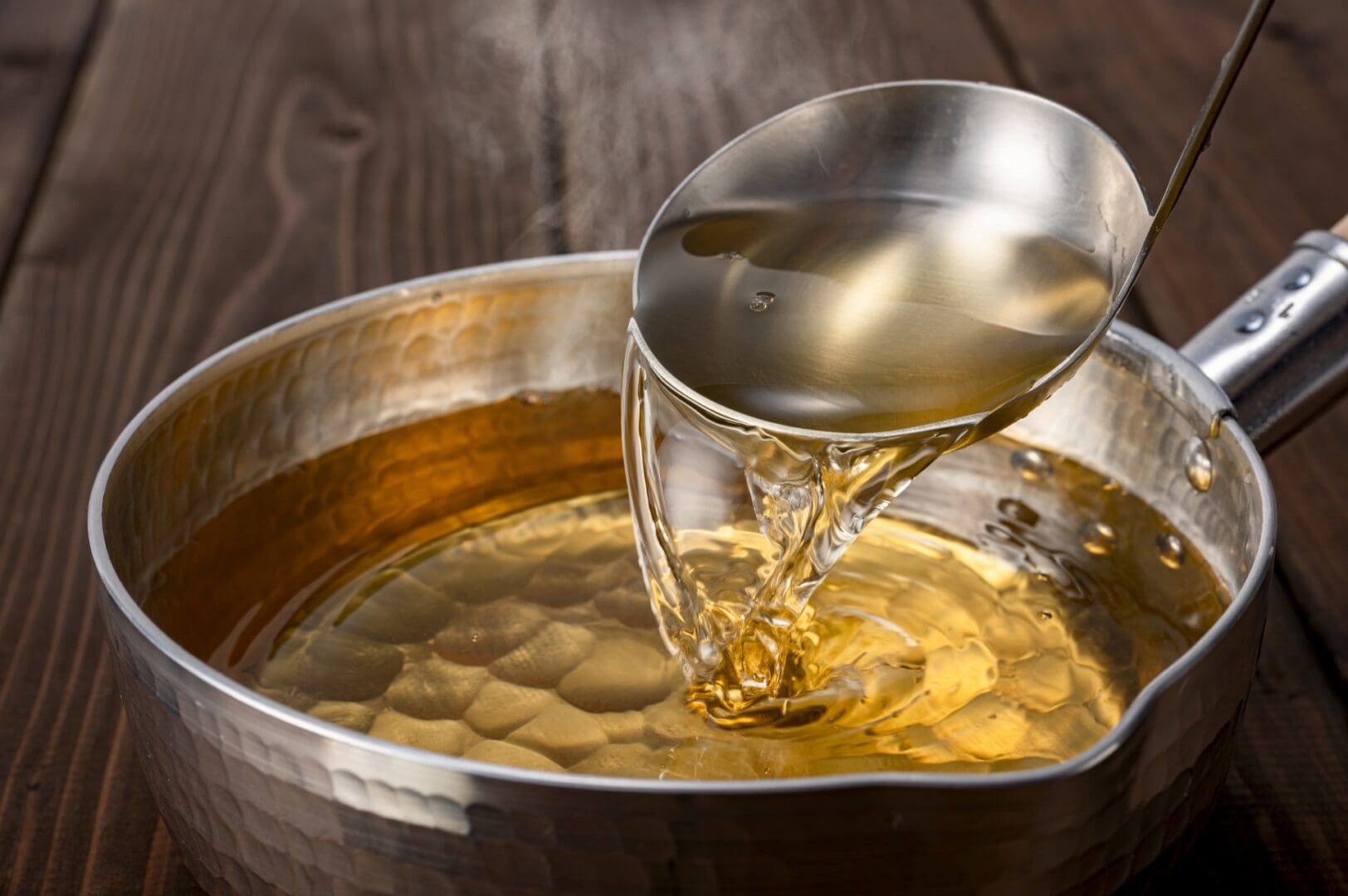 In the past, vegetarian options that substituted animal ingredients with plant-based ingredients often fell short in taste and popularity. But vegetarian menus have come a long way in recent years, and many offer delicious alternatives to their meat competitors. We suspect that the flavors will only improve from here. In fact, ramen soups have also evolved to meet the craving for higher quality vegetarian dishes. As mentioned at the beginning of this article, tonkotsu ramen is currently popular in the U.S., but restaurants such as RAKKAN Ramen, which uses shiitake mushrooms, kelp, and other plant-based ingredients to provide flavor and depth, are gaining a new fan base. We at Myojo USA have developed the following products in response to customer requests for soups that do not contain animal ingredients. All of these soups are perfect for vegetarians, so please give them a try.
For consumers
VEGETARIAN SHOYU SOUP BASE PACKETS
For food services
VEGETARIAN SHOYU SOUP BASE
VEGETARIAN SHIO SOUP BASE
・Chickpea Pastas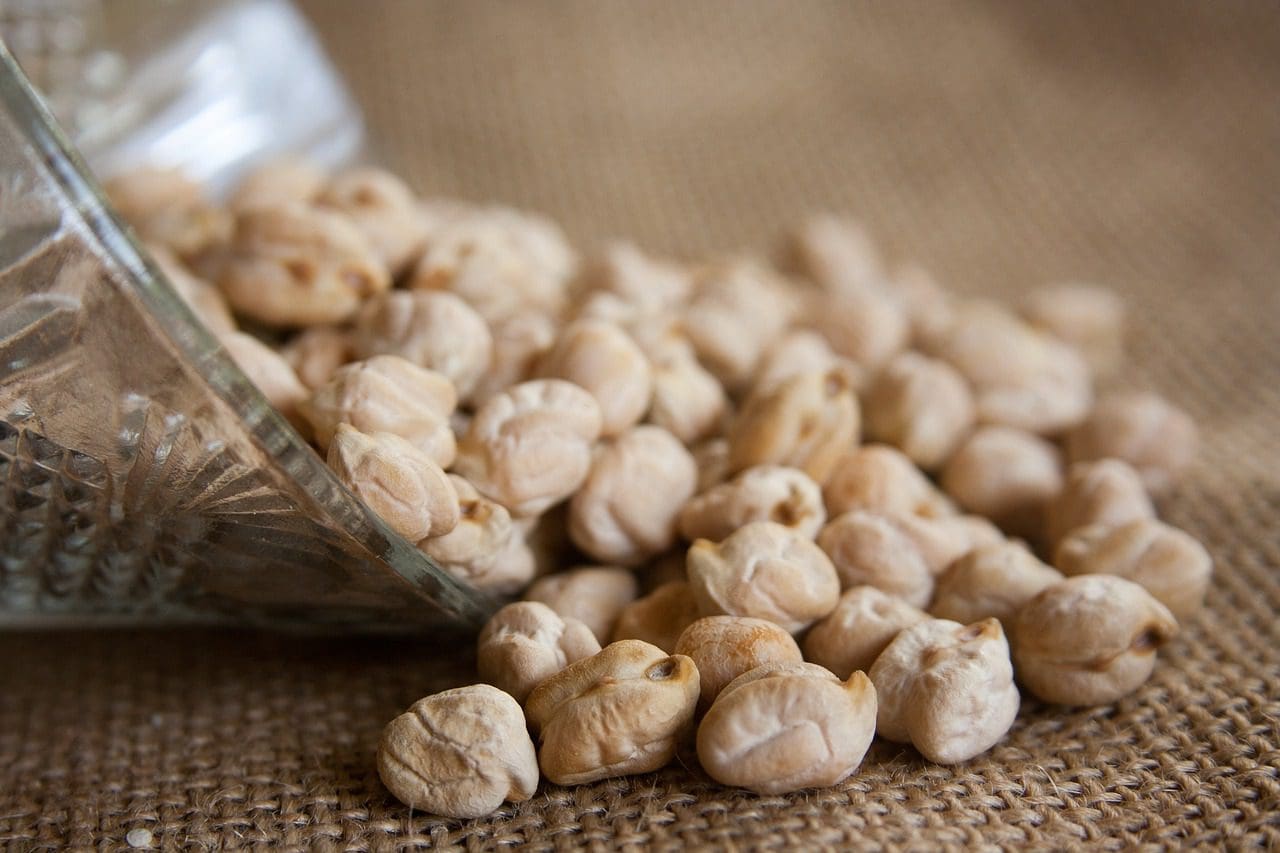 Among the many gluten-free noodle options, pasta made from chickpea flour has gained attention recently. The appeal of this pasta is that it is lower in carbohydrates than regular pasta, and it provides protein and fiber. Additionally, this pasta is easier to digest than chickpeas in their original state. With all these perks to chickpeas, we definitely want to use them as an ingredient in making ramen noodles. However, if you are looking to get your protein solely from this ingredient, you will have to reconsider adding something else. Chickpeas are an "incomplete protein" that don't contain all the essential amino acids, so it is recommended that chickpeas be combined with a complete protein such as tofu when consumed as a protein source.
・Low-Carb Noodle Alternatives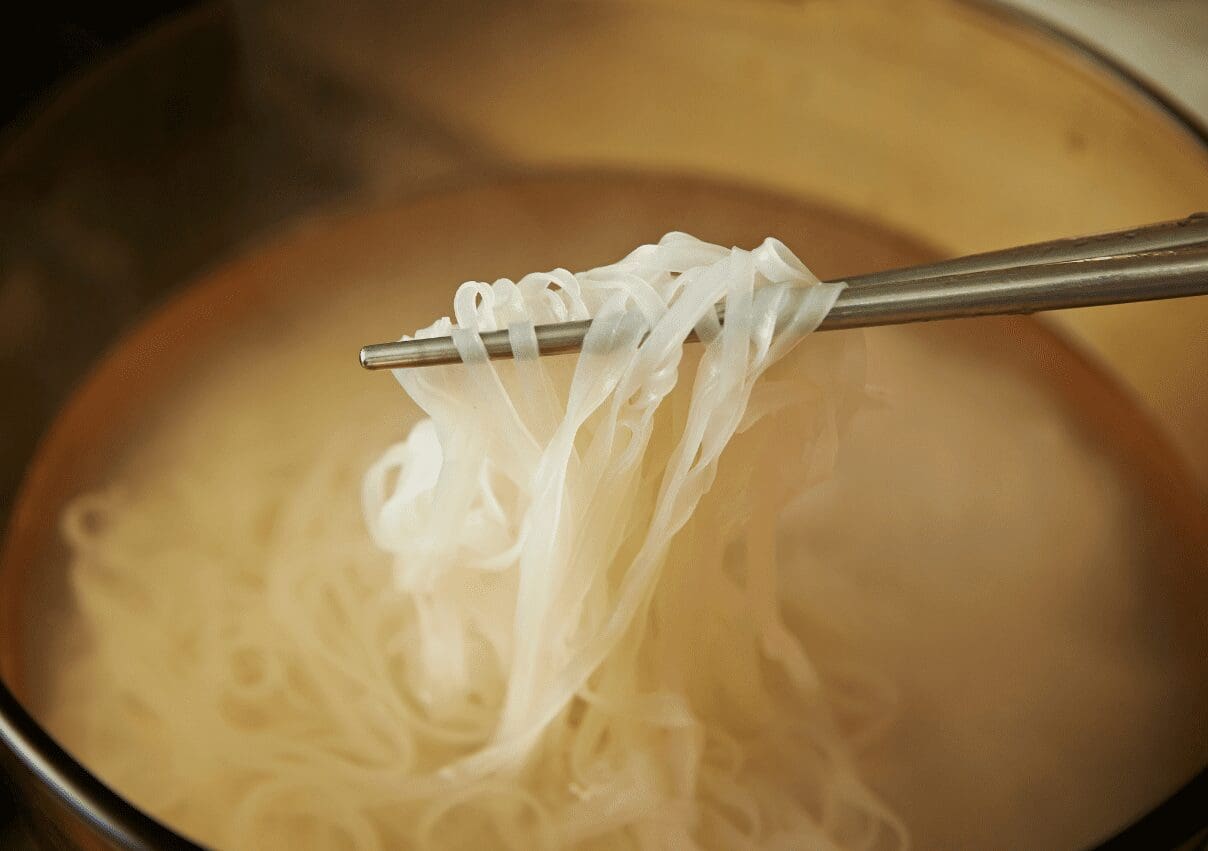 For those who want to enjoy a full serving of pasta or ramen but are concerned by the repercussions on their weight, a variety of low-carb noodle substitutes have recently surfaced. Popular examples include "zoodles" made from zucchini and spaghetti squash, and shirataki, a common noodle substitute from Japan. Shirataki, made from konjac yam, is as low in calories and rich in dietary fiber as konjac, making it very suitable as a diet food. In Japan, shirataki is often used in oden and other soy sauce-based nabe dishes, so when incorporated into ramen recipes, it seems to pair well with shoyu broth. We expect that many consumers will also choose shirataki as a low-carb noodle in their ramen.
■ Food Tech's Impact on Ramen
Finally, I would like to introduce some of the most remarkable products that have resulted from technological innovations in the food industry. New concepts for products that would have been unimaginable a decade ago are now filling the shelves of supermarkets due to high demand. In this section, I would like us to look at some of the most notable products and consider their potential for ramen.
・Vegan Egg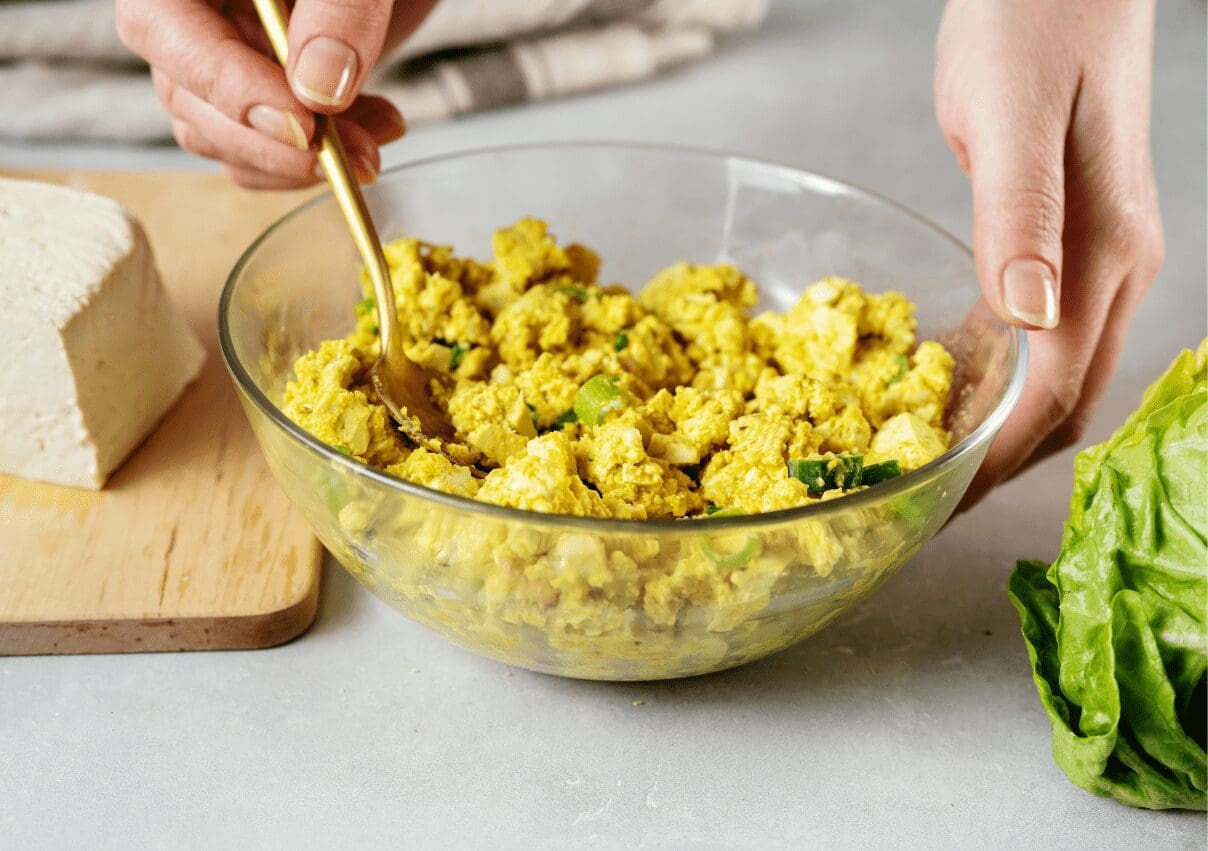 Eggs have long been considered a dietary necessity, but the environmental impact of their production process and the health effects of cholesterol intake have led to the need for alternatives. One such option is vegan eggs, which provides the protein source of conventional eggs while taking into consideration environmental and health concerns. What is more impressive is that the taste and texture of vegan eggs match regular eggs and can even be used to make the perfect omelet. With that in mind, we are curious to see what happens when vegan eggs are used to make Chinese noodles. Will it really be possible to make Chinese noodles that taste as good as those made with regular eggs? We would like to give it a try.
・Plant-Based Chicken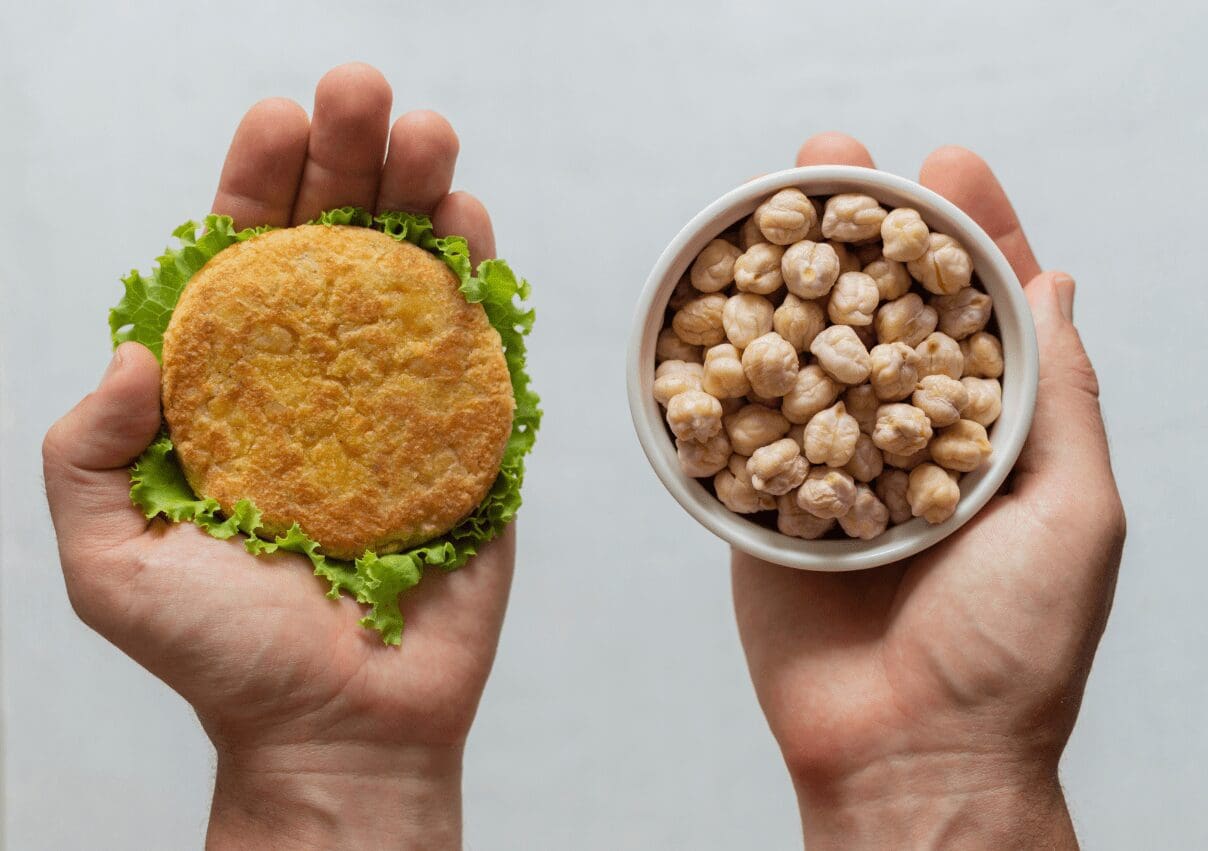 Among the many plant-based meats, plant-based chicken is probably the most popular today. Like vegan eggs, the growing demand for alternative chicken is driven by environmental and health concerns. If you are looking for a healthier option, you can use plant-based chicken as a substitute for regular chicken in many of the chicken-based ramen recipes we publish on our website.
Click here for recipes using chicken
・Potato Milk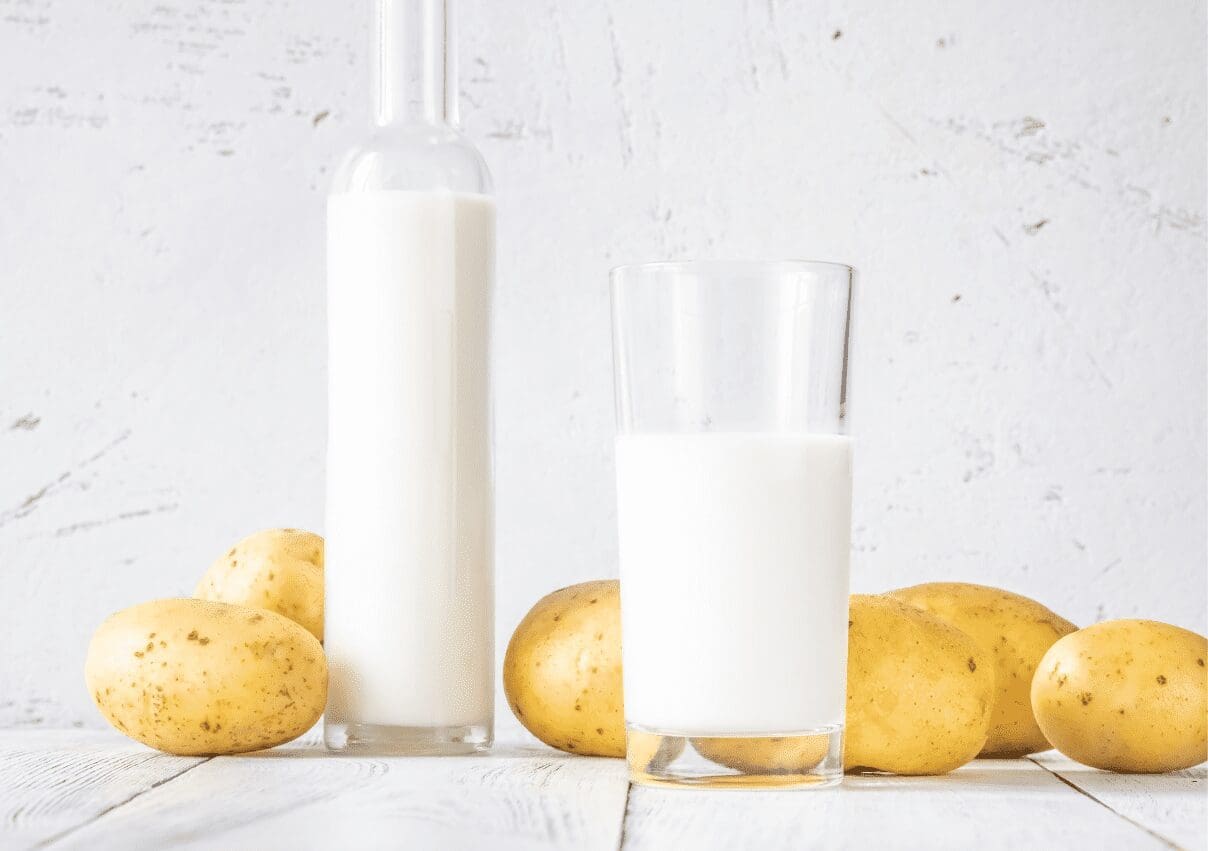 Milk alternatives, such as almond milk and coconut milk, are well-known to be used in different products. However, potato milk entered the market in 2022 and is quickly gaining attention. In addition to its delicious taste, potato milk has attracted attention for its low saturated fat and sugar. Its low carbon footprint over the product's lifecycle is expected to be an advantage in the future, especially in attracting consumers who are more likely to support environmentally friendly products. There are many ideas for applying potato milk to ramen, but we would like to start by replacing the soy milk used in the recipe below with potato milk.
CREAMY DOUBLE MISO RAMEN
We have already proven that miso flavor and potatoes go well together in this recipe, so we are pretty sure it will work!
■Conclusion: Food Trend and Ramen Trend Forecast for 2023
In this article, we present the major food trends for 2022. What are your thoughts on these trends? Overall, I have the impression that many of the trends are health conscious. Based on the information presented in this article, it might be interesting to predict what food trends will arrive next year in 2023.
One interesting article, AI Predicts 3 Food Trends for 2023 – The Food Institute, presents food trends for 2023 predicted by AI-based analysis of various data. The predictions include, for example, the following:
・Alternative Seafood
While demand for fish consumption is growing as a healthy food source, overfishing is a growing concern. Against this backdrop, it is expected that more attention will be paid to plant-based seafood to solve this issue.
・Clean Label
Consumer demand for health and sustainability and for additive-free statements on product packaging is higher than ever. This is expected to lead to increased demand for products with Clean Labels and for manufacturers of raw materials to contribute to the production of such products.
From this forecast, one can imagine that consumer interest in health will be an important factor in determining the direction of food trends for some time to come. We also anticipate that environmental concerns will become a major factor in the future.
Will this trend have an impact on ramen? It is very likely. Health-conscious low-carb noodles and vegetarian ramen made with plant-based broth are sure to become major trends that will drive the ramen industry in the future.
Meanwhile, it is also important to remember that consumers who are highly interested in ramen are always on the lookout for unknown delicacies to try. Among the food trends introduced in this article, I think that yuzu ramen and curry ramen have enough potential to capture the hearts of ramen fans in the U.S. Curry ramen, in particular, can be easily recreated at home using instant ramen and curry sauce mix, so I think there is great potential for curry ramen hack recipes to become a hot topic on social media.
The food trends introduced here are just the tip of the iceberg of trends currently making headlines around the world. If you see any other interesting food trends or delicious-looking recipe hacks, please let us know so that we can use them as inspiration for new ramen recipes to introduce to you.
Thank you for staying with us until the end of this article. We look forward to continuing to bring you interesting ramen-related articles in the future!
Reference links:
カイリー・ジェンナーのちょっと変わった「ラーメン」の作り方がバズる – フロントロウ -海外セレブ&海外カルチャー情報を発信
Taste Test: Kylie Jenner's Favorite Instant Ramen With Butter and Eggs
KYLIE JENNER RAMEN RECIPE | TIKTOK RAMEN RECIPE DONE IN 5 MINUTES
TRENDING KEWPIE MAYO RAMEN HACK (10-MIN. RECIPE) – CHRISTIE AT HOME
TikTok Is Going Nuts Over This Simple Cheesy Ramen Recipe
Trying the Easy Cheesy Instant Ramen Recipe From TikTok + Review
Food Trends of 2022 | Top 22 Trends | Cozymeal
How to Use Dried Hibiscus Flowers | Epicurious
HIBISCUS FLOWER TACOS, YES HIBISCUS FLOWERS ARE EDIBLE |BROWNSUGAR&VANILLA
HIBISCUS FLOWER QUESADILLAS | FEASTING AT HOME
How to Cook With Moringa | Cooking Light
15 Moringa Recipes That Will Make You Want to Kickstart Your Healthy Eating – Brit + Co
7 Ways to Eat & Drink Turmeric | Kitchn
ターメリック(ウコン)は本当に体にいいのか?気になる効果と摂り方
カレーラーメン – Wikipedia
Vegan Ramen Broth – Cook Republic
Is Chickpea Pasta *Actually* Healthy? The Answer May Surprise You | Clean Plates
16 Low-Carb Alternatives To Pasta And Noodles
しらたきと糸こんにゃくの違いとは?おすすめレシピもご紹介 – macaroni
What Are Vegan Eggs, And Are They Good For You?
What is Plant-Based Chicken? | Meatless Farm
Potato Milk Could Be This Year's Alternative Protein Trend
AI Predicts 3 Food Trends for 2023