【Myojo USA Staff Blog Begins】To Deliver Authentic Japanese Noodles
Published: May 6, 2022/ Last Updated:May 24, 2022
- 4 min read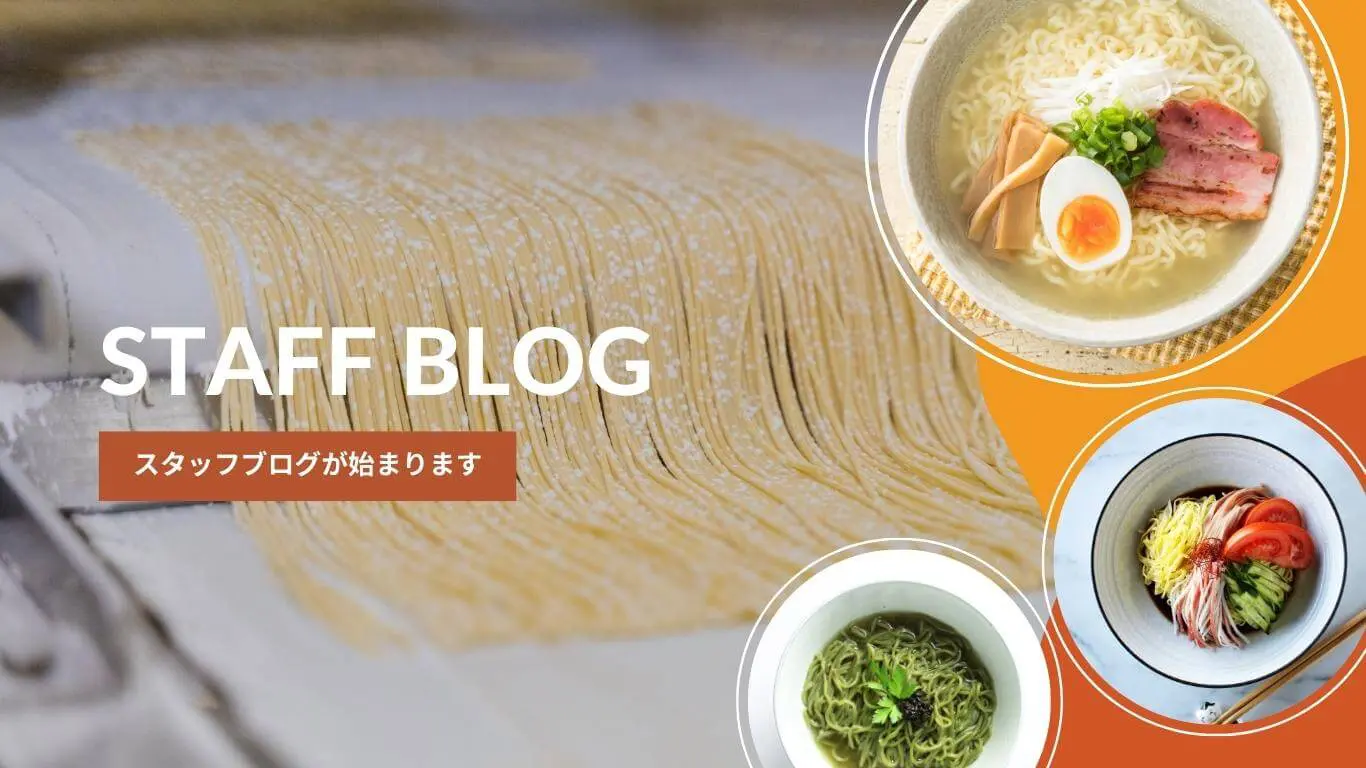 ---
Myojo USA started a staff blog to deliver "more familiar information about noodles" from a staff's perspective!
Whether you are new to our products or are very familiar with us, we will be sending out various information so that you can learn about all the delicious Japanese noodles you can try in the States.
---
What is Myojo USA?
■Celebrating the 30th Anniversary
Myojo USA was founded in 1950 as Myojo Foods, an instant noodle/dry noodle manufacturing company in Japan. The tradition of creating noodles was passed on to the States and thus Myojo USA was founded in Chino, California in 1991.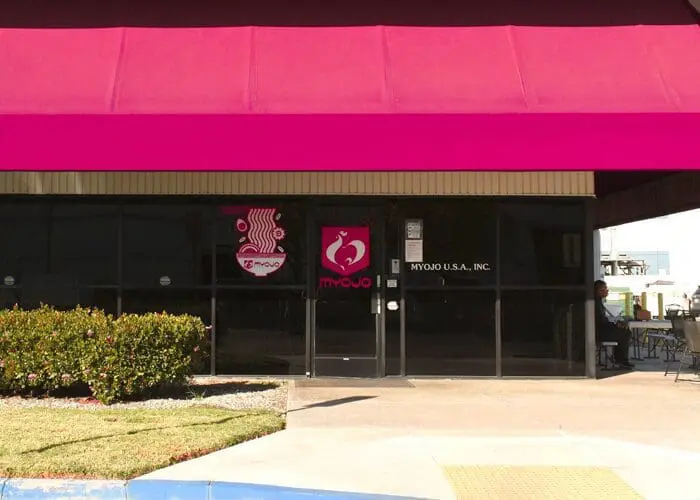 In 2021, Myojo USA celebrated its 30th anniversary manufacturing fresh raw noodles in the United States. Myojo USA will continue to deliver delicious Japanese noodles to all those who love noodles.
■Myojo USA and Myojo Foods, What's the Difference?
Unlike Myojo Foods (明星食品in Japan), Myojo USA specializes in the manufacturing and developing of fresh, raw noodles for restaurants and homes. We are particular about the process of making our products so that you can taste authentic Japanese noodles, even in the States!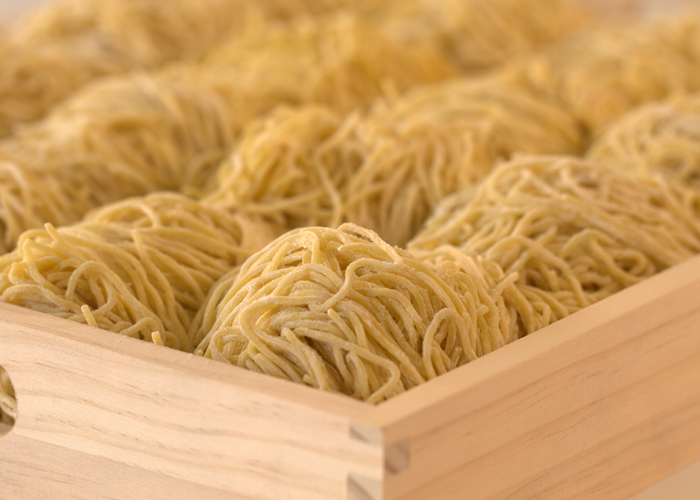 We are constantly taking on new challenges such as selecting the best pairing of noodle ingredients and soups, manufacturing noodles of different thicknesses and shapes, and developing vegan noodles. Noodles made in Chino, California are offered not only for retail but are also used by many ramen shops and other restaurants.
■It is Not Just Ramen! Myojo USA's Product Lineup
Many people who know of Myojo may think of instant noodles when they hear the name. They may think of "Ippei-chan" or "Chuka Zanmai," which are products of Myojo Foods. Whether you are familiar with Myojo, new to Myojo, or interested in Japanese ramen, give our products a try!
We will be happy to hear you say, "Ah, that's Myojo," when you spot our products at a nearby supermarket.
At Myojo USA, we provide the following products:
Ramen
Regional Ramen
Udon
Yakisoba
Hiyashi Chuka (Cold Ramen)
Gyoza, Wonton Wrappers
Soup Base
We will introduce the staff recommended products in future blogs!
What is the Staff Blog?
■Ramen Information from a Staff Member's Perspective
The previous blog introduced various information regarding noodles. The theme of the upcoming staff blog will be "familiar information from the staff's perspective," starting with trivia by a company manufacturing fresh noodles, a guide to restaurants that use Myojo noodles, recommended products, Myojo USA's original recipes, events, and staff routines. Our blog will be sharing information that will allow you to feel closer to the company.
Many of our staff members love ramen but also love cooking and eating. We hope that our blog will be a place to share a lot of "deliciousness"!
Staff Snapshot
■Photoshoot on a Certain Day
Advertisement shooting for the summer. We cooked Hiyashi Chuka (Cold Ramen) inside the kitchen at Myojo USA.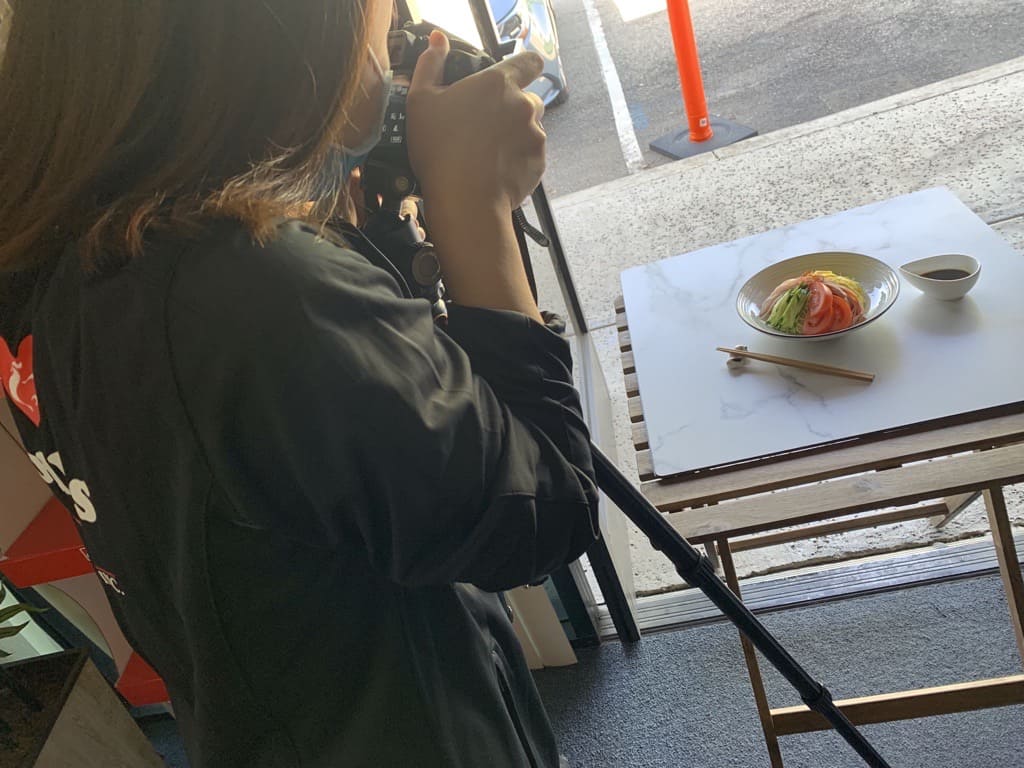 In the United States, Hiyashi Chuka is also known as Cold Ramen. Boiled ramen noodles are chilled and served with a chilled sauce. Summer weather is approaching, and our seasonal Hiyashi Chuka is now on sale!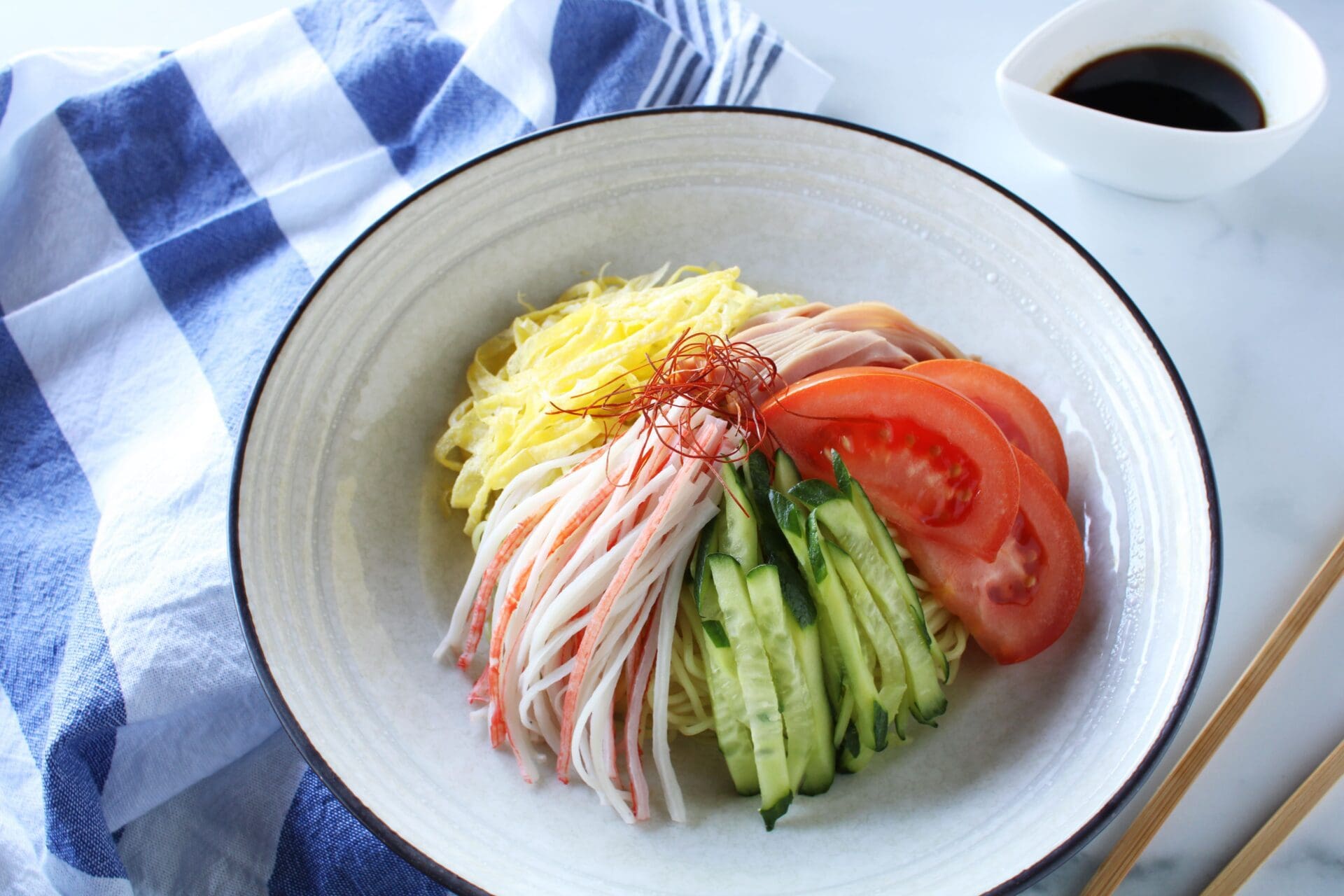 In sunny California, every day is a perfect occasion for a photoshoot. The colorful presentation of the kinshi eggs (shredded eggs), tomatoes, cucumbers, and ham were so appetizing, many of us were hungry during the shoot!
Product Introduction
■A Summer Dish You Can Try
On hot summer days, it is a tradition to slurp chilled Hiyashi Chuka/Cold Ramen. We recommend trying our Hiyashi Chuka series, with three delicious sauces to choose from! Here is a lineup:

Purchase our noodles at a Japanese and Asian supermarket near you, or at an online shop!