Get out of a school lunch rut! 5 easy bento arrangement recipes using noodles
Published: Oct 24, 2022/ Last Updated:Jul 17, 2023
- 2 min read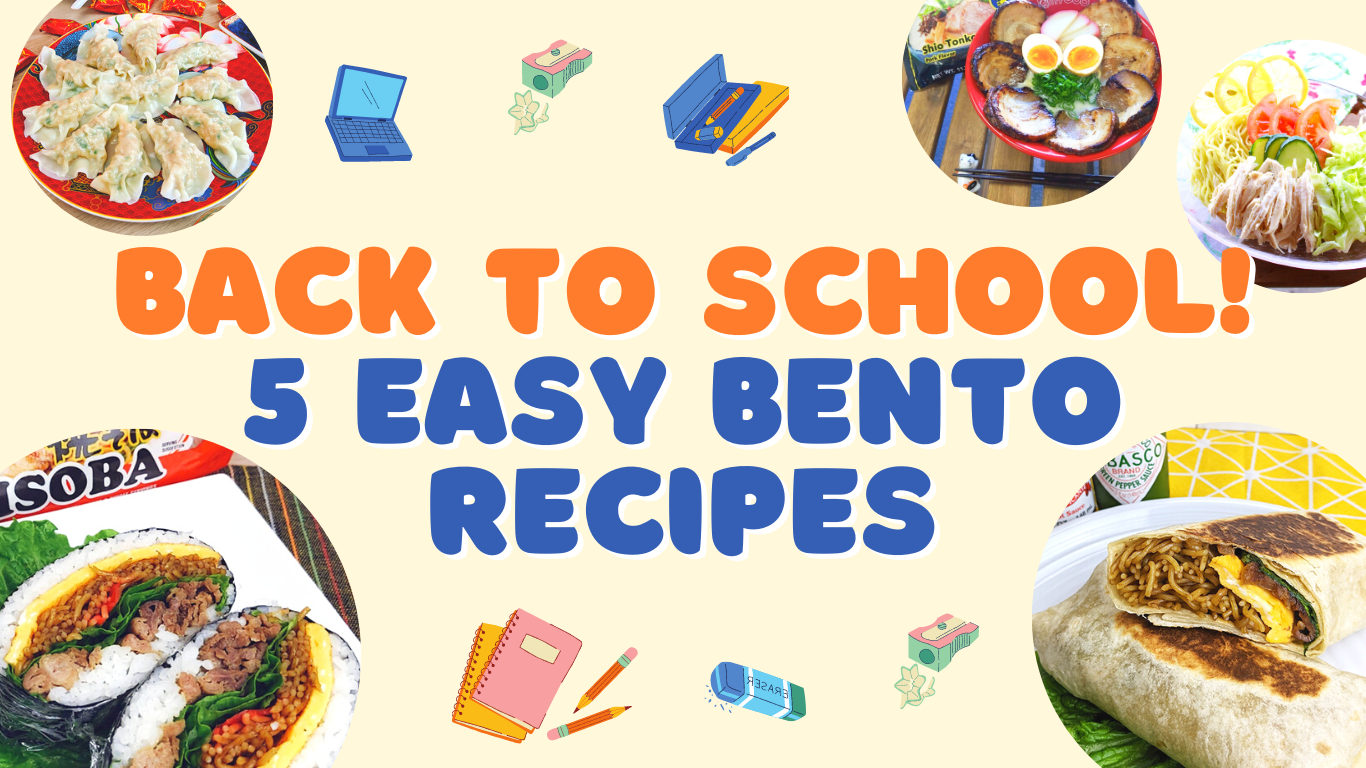 ---
The long summer vacation is over, and school is finally starting! If you have children, making lunch boxes every day can be a hassle. Stuck in a school lunch rut? No problem! This time, we will introduce back to school lunch ideas that look good, nutritionally balanced, and above all, delicious! The following bento box ideas and inspirations are perfect for those who are looking for more ideas and ideas that are different from others. Here are five noodle dishes that you can prepare as dinner and save for lunch! It is easy and recommended not only as a lunch box for children, but also as a lunch to bring to work. (Noodle lunch ideas for school and for work) Our bento ideas are new repertoires that children will also appreciate!
---
Onigirazu
"Onigirazu" is a simple dish that does not require chopsticks or forks. It is the perfect arrangement for when you are particular about the appearance and want to do a little more than a simple onigiri. Packed with a lot of colorful ingredients, the onigirazu with yakisoba are one of the most popular dishes in our recipes. If you are tired of regular yakisoba noodles, try arranging them into an onigirazu!
Here are the recommended products for this recipe
Signature Yakisiba (sauce/original, curry, and salt/salt and pepper)
Hiyashi Chuka with Yuzu Lemon Sauce
Recipe for Hiyashi Chuka with Yuzu Lemon Sauce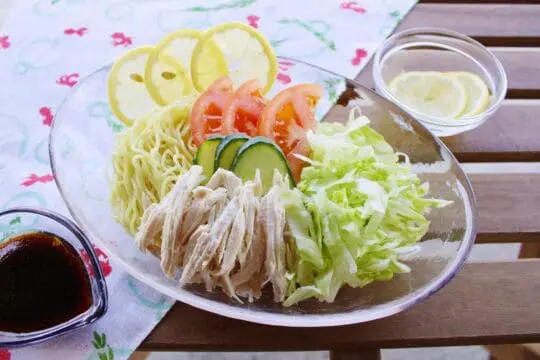 Hiyashi Chuka, a dish which can be served as a pasta salad, is also recommended for lunch. At first glance, it looks like a complicated dish, but all you have to do is boil the noodles for about 2 minutes and top with ingredients! Top with your favorite vegetables such as cucumbers and tomatoes and sliced ham, and you'll be ready in no time. You can freely arrange any ingredients, such as leftover vegetables in the fridge or leftover meat from dinner on top and enjoy a different taste. Just before eating, pour over the included sauce and serve. A healthy lunch you can enjoy!
Here are the recommended products for this recipe
Hiyashi Chuka (soy sauce, sesame, yuzu)
Yakisoba burrito
An arranged burrito recipe recommended for a picnic or a quick lunch. Make yakisoba noodles as usual with your favorite vegetables and meat and wrap them in tortillas. Spread the included yakisoba sauce on the tortilla, wrap the yakisoba noodles, and finally pan-fry them to add an appetizing aroma. Enjoy it with Tabasco or salsa.
Here are the recommended products for this recipe
Yakisoba (full series)
Ramen
On a chilly day, the best way to warm up is ramen! Pour the soup in a thermos soup jar, prepare the noodles and ingredients in a separate container, and take your lunch box with you. Before serving, transfer the noodles and ingredients to the soup jar and you'll have a simple ramen! You can also enjoy Tsukemen-style, where the noodles and soup are left in separate containers and the noodles are dipped and enjoyed, one bite at a time.
Here are the recommended products for this recipe
Premium Series Ramen (vegetarian soy sauce, garlic miso, salt tonkotsu, seafood tonkotsu, tantan noodles)
Boiled dumplings
Lastly, we would like to introduce a dish that can be added along with the noodles. It is an easy boiled gyoza that is great for when you want another dish to fill the lunch box. Myojo's gyoza wrapper is firm, thick, and enjoyed with a chewy and soft texture by turning it into boiled gyoza. It is also convenient as you can make a lot of them at once and freeze them. Make a lot and save them for later!
Here are the recommended products for this recipe
Gyoza Wrapper
If you see an item at a dealer near you, please check it out.
▶Find Stores Near You