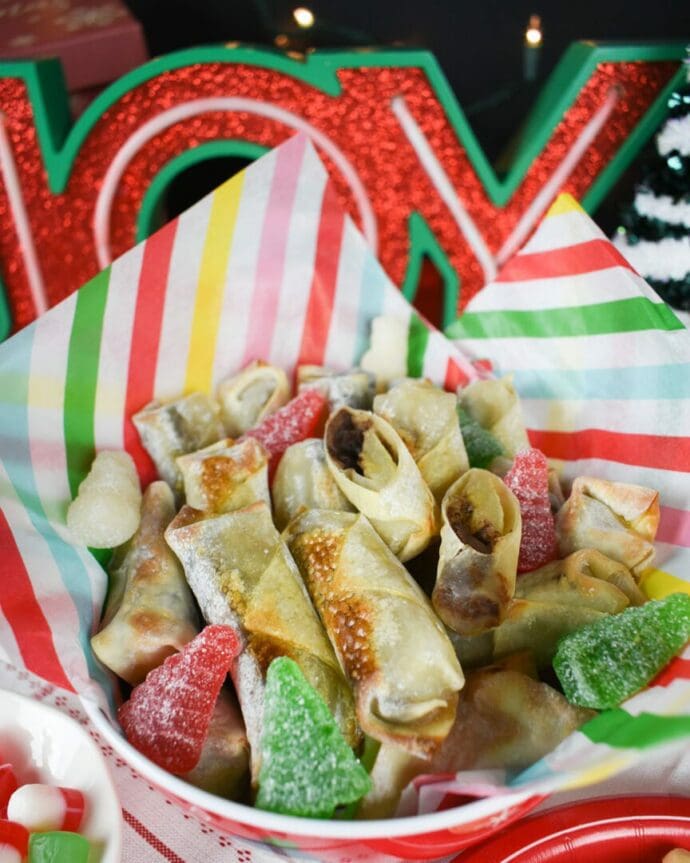 Looking for something easy to try with kids? Look no further! Using our Wonton Wrapper, you can make easy Chocolate Banana wraps! Baking the wraps in the toaster oven is an easy and healthy way to eat sweets. While it's common for wonton skins to be leftover, make use of the leftovers by turning them into simple sweets!
Yields
1 serving
Cook Time
10 mins
Print
Instructions
Crack open the egg in a small bowl and beat well.

Cut the bananas to 3 cm length and divide into quarters.

Cut the chocolate to equal lengths as the banana.

Spread out the wonton wrapper and place the banana and chocolate slightly above the center. Roll the wrapper in the same method as the spring rolls (or burritos). Once the roll is finished, brush on the egg from Step 1 to keep the wrapper together.

Place the rolls on a baking sheet or aluminum foil and bake in the toaster oven for 10 minutes. Enjoy!
Recipe Reviews
There are no reviews yet. Be the first one to write one.