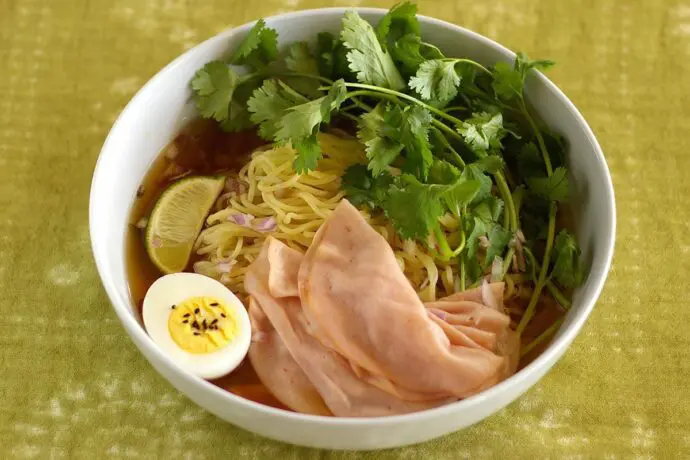 Salted Eggs are great ramen toppings, adding savory flavors to your bowl of ramen! Just simply preserve the eggs in brine overnight and it's done!
Yields
4 servings
Cook Time
10 mins
Print
Ingredients
1-6

Eggs

as you need

4

cups

Water

for boiling 

2

cups

Water

for brine 

2

tsp

Salt
Instructions
Place Eggs in a medium pot and pour 4 cups of water, then bring to boil. Keep boiling for 6 to 7 minutes. Turn off heat and immediately cool down the egg under running water.   

In a small bowl, combine 2 cups of water and salt. Mix well until the salt is dissolved.  

Peel off the eggshells and soak in the brine from Step 2 for overnight. 

*The longer soaked, the boiled eggs get saltier. This salted egg can be stored in a fridge for a week.  

*1 cup of water and 1 teaspoon of salt makes 2 - 3% salinity brine 
Recipe Reviews
There are no reviews yet. Be the first one to write one.